Victor Ramraj (1941-2014)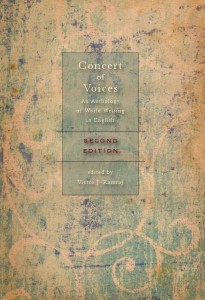 It is with great sorrow that we at Broadview heard news of the death of Victor Ramraj, editor of our esteemed Concert of Voices anthology. An internationally-recognized scholar at the University of Calgary, Victor was a distinguished expert in postcolonial studies and Canadian literature. He was the author of several books, dozens of articles, and works of creative writing. Concert of Voices, the anthology of world writing in English that he edited for Broadview, has been highly-regarded by students and teachers alike since its first publication in 1995; it exemplifies Victor's expertise and his dedication to sharing that knowledge and passion with students.
Victor was always a great supporter of the press, and served on our editorial board for many years in the 1990s. In that capacity (as in so many others over the years), he displayed good judgement, infectious enthusiasm, and a warm spirit of humanity.
Victor will be sadly missed by us at Broadview, and by the academic and literary communities to which he contributed so much.