The people behind Broadview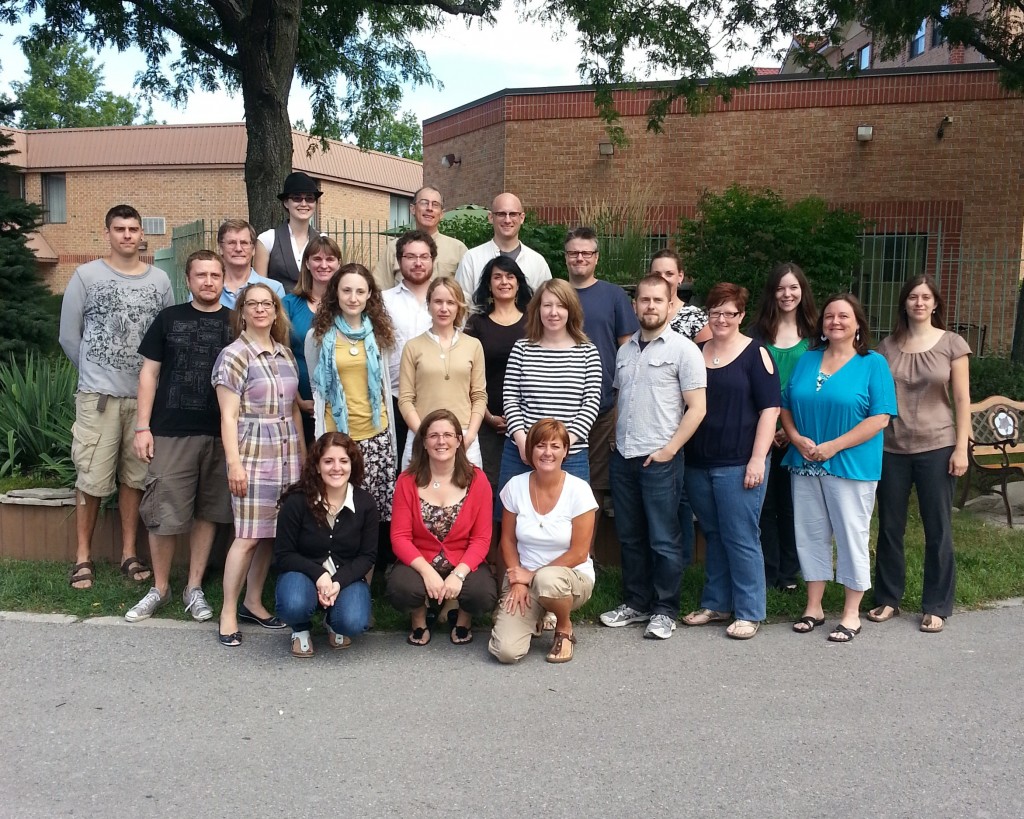 Have you ever wondered who the people are behind Broadview books?  Last week we had the opportunity to pose for a staff photo. We're a small but tightly-knit team—you can see our smiling faces above.
For many companies a group photo might be a relatively ordinary occurrence, but it is more challenging than you might expect for Broadview to get together for such a thing. As you may—or may not—know the Broadview offices are spread out from the Atlantic coast (two Senior Publisher's Reps are located in Wolfville, Nova Scotia) to the Pacific coast (our President calls Nanaimo, British Columbia, home). Google maps tells me that 6, 200 kilometers lie in-between! Also found in-between are other Broadview offices in Calgary (editorial and Freehand), Guelph (sales, marketing, and ebooks), and Peterborough (accounting, production, and distribution).
Given this geographical distance, we are only able to get together once every two years for an all-company meeting. It is amazing how well-connected one can be through modern technologies, and we are able to operate remarkably well in spite of being situated from coast to coast. Indeed, with our many locations it is all the more likely that academics will find themselves somewhere near one of our offices, and as a result, Broadview staff are able to interact with our authors and customers on a more regular basis.
Nonetheless it was fantastic to be able to see one another face-to-face. We had some very productive discussions that raised many ideas for improvements throughout the press. We also had time to catch up with one another—and we even managed to fit in a little time for some bowling and karaoke! Today we're all back at our offices making sure that text orders are shipped out in time for the fast-approaching fall term, and preparing for fall visits to universities and conferences. As a company I think we're feeling very rejuvenated and excited for the next two years of Broadview!