Broadview Junior Essay Award Winner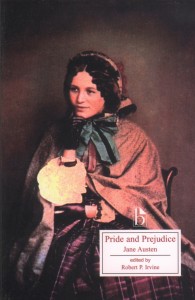 Broadview is proud to support and recognize outstanding student writing. We are happy to announce that Kiera Keglowitsch, a first-year student at the university of Alberta, has won the Broadview Junior Award for an Essay in Prose. Please click here to read Kiera`s essay on love in Pride and Prejudice.
The essay was selected by a panel of three professors at the University of Alberta: Don Perkins, Sylvia Brown and Chri Bracken.